Run on full charge with the electronic store POS
Spark up business success using automated inventory, detailed reporting, and smooth, easy-use sales software.
NOW €0 upfront*
The electronics store POS system, designed for speed, simplicity, and savings
The complete online & offline electronics store POS solution
Manage a diverse inventory and offer a first-class experience with the POS solution built for electronics stores.
Grow an omnichannel business, and easily create an online store designed to convert

Save time hours of time with automated, real-time stock counts​

Automate purchase orders so you never run of product

Manage warranties and easily offer refunds and exchanges

Track margin data to identify your best and worst-selling items

Set up and train your staff in as little as 15 minutes
POS system, cash till, and printer included, everything you need to trade.​
NOW €0 upfront*
Easy to use and employees can be trained in 15 minutes
Go omnichannel with a leading ecommerce solution
Integrate with a leading ecommerce platform and reach tech-savvy customers where they like to shop.
Create an online electronics store and sync it with your physical locations

Easily create optimized branded web pages to create a truly omnichannel experience

Use powerful tools to get your website seen by shoppers around the world

Track your online orders and in-store purchases together​

Offer safety and convenience with Click & Collect services​
Identify areas for growth with intelligent sales insights
Leverage powerful sales reports to grow your business and boost revenue. View sales, product, and employee insights at the touch of a button – and from any location or device. ​
Use detailed sales reports to identify high-margin items for promotions

Leverage historical sales data to forecast with accuracy

Identify your top-performing products and staff members

Integrate with Quickbooks, Xero, or Sage, and take the headache out of accounting
Save hours of time with intuitive product management
Easily add, edit, and manage all your product information from any location and device.
Take stock in minutes, not hours, with smart inventory management

Sort items by color, size, and brand with a built-in product matrix

Create stock alerts to ensure you never miss a selling opportunity

Use automated purchase orders to save hours of time on paperwork and reconciliation

Get instant visibility of stock at any location, physical, or online
Stay ahead with seamless multi-site management
Our POS solution is fully scalable, allowing it to grow with your business. Operate multiple sites with ease, and keep track of individual store performance from any location or device.
Access your back office from anywhere and manage your business on-the-go

Effortlessly manage staff and stock across multiple locations

Centralize operations with CRM and accountancy tools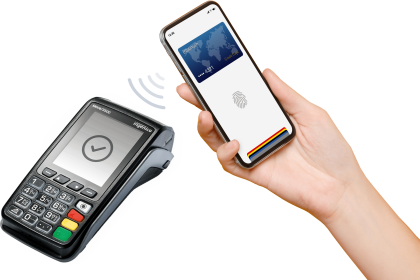 Offer swift transactions and enjoy complete payment flexibility
We've integrated with every major payment provider so you can choose the right one for your business - or bring your existing partner with you.​
Integrate with your existing, or preferred, partner today.







Frequently asked questions
If you'd like to know anything else about how Epos Now can help your business, request a callback or read our frequently asked questions.
What is the best POS system for a small retail store?

The best POS for a small retail store will allow you to use advanced inventory management, ecommerce integrations, and customer relationship management tools to reduce costs and streamline service. It will also allow you to leverage sales reports to forecast with accuracy and free up cash flow tied up in slow-selling stock. You can also use a retail store POS system to manage multiple sites from one centralized system.

What features do I need in an electronics store POS system?

When purchasing an electronics store POS system, make sure it is compatible with a leading ecommerce platform so you can open new sales channels and start selling your goods to a wider audience online. It's also vital that your electronics store POS system is complete with advanced inventory management software so you can save hours of time each week, and manage items by brand, color, and size.