Hit top speed with our car wash POS
Use Epos Now's automatic till system to drive your business success. Our customizable POS system is easy to use and makes sales faster.
NOW €0 upfront*
The point of sale solution that empowers car wash owners
The Fully-Loaded Car Wash EPOS
Keep your customers' vehicles on the road and looking sharp with the point of sale that does it all.
Offer customised pricing plans and menu options
Manage all inventory in real-time, including liquid cleaning supplies
Offer a loyalty program to reward repeat washes
Integrate with third-party apps to streamline operations
Access your cloud-based system from any device, anywhere
Get the EPOS system, cash drawer, and printer in one bundle.
NOW €0 upfront*
Easy to use and employees can be trained in 15 minutes
Manage your products and services
Offer custom products and pricing packages to provide a unique experience tailored for your customers.
Create car wash plans to offer everything from a basic clean to full detail
Sell cleaning products, air fresheners, and other items
Automatically calculate profit margins based on product cost
Increase revenue with custom gift cards
Make your customers feel valued
Customers want a simple car wash experience that focuses on their needs. Show customers that you care with your full-featured car wash EPOS system.
Start a loyalty scheme to offer discounts and free washes
Build detailed customer profiles to personalise your service
Send targeted offers and special deals with email marketing integrations
Accept loyalty cards at multiple locations for seamless service
Versatile hardware and software solutions
Epos Now systems are built with flexibility in mind so you can choose only the items you need to power your car wash.
Run your car wash EPOS software on Apple, Windows, and Android devices
Log in to your Back Office remotely from your phone, computer, or tablet
Opportunity to use your existing POS and payment processing equipment
Integrate peripheral devices like handheld scanners to speed up stock takes
See what makes your car wash tick
All businesses need to collect and review data to guide strategic decisions. Use your car wash EPOS to create powerful, illuminating reports.
Calculate revenue, profit, loss, and more in seconds
Monitor key metrics with customer dashboards
Identify your top-performing car wash packages and products
Recognise your best employees to reward hard work
Integrate with dozens of applications
Access a range of third-party programs and management tools directly from your car wash point of sale.
Manage your finances with accounting tools like QuickBooks and Sage
Build high-performing marketing campaigns with Mailchimp
Get online with e-commerce and website building platforms
Create smarter staff schedules with Deputy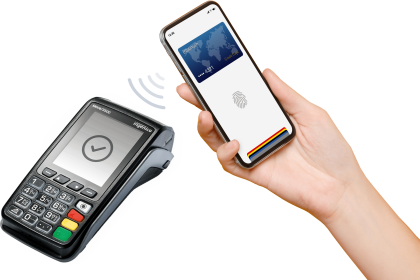 Offer your customers a range of payment options
Accept all types of payments quickly and securely.
Offer contactless payments at the point of sale to keep things hygienic for your team and customers.​







Award-Winning Support Team
With Epos Now, you'll never feel like you're going it alone. ​
​We provide round-the-clock support, as well as personalised, one-on-one onboarding, and unlimited training and coaching.