Our clothing store POS helps you dress to impress your customers
Use Epos Now to automate and organize your inventory, speed up sales, and enjoy an easier time while trading.
WAS $1,399, NOW FROM $549*
Reduce your admin. Save 4 hours per month with our real-time reporting and analytics.
Ditch the old accessories! Save over 4 hours every day with the wireless barcode scanner.
Add the Loyalzoo integration and see an average 13% increase in revenue.
The clothing store POS system that offers speed, simplicity, and savings
The ultimate point of sale ensemble
Choose the clothing store POS solution that lets you manage stock, staff, sales, and payments all from one single system. ​
Process transactions quickly and simply

Use a built-in product matrix to sort items by color and size

Track margin data to identify your most profitable items​

Save hours of time with automated, real-time stock counts​

Easily offer refunds and exchanges

Attract new customers with promotions, discounts, and loyalty programs
Apparel store POS system, cash till, and printer included, everything you need to do business.​
WAS $1,399, NOW FROM $549*
Open your clothing store to the world​
The fashion industry is global, so transform your store into a worldwide phenomenon. Integrate your fashion boutique POS with leading ecommerce platforms to increase sales, while remaining in sync with how your customers want to shop.​
Create an online retail store and sync it with your physical locations

Effortlessly create beautiful website pages with mobile-optimized intuitive templates

Use powerful tools to help you drive sales and manage your day-to-day business

Track your online orders and in-store purchases together​

Offer safety and convenience with online ordering and in-store pickup services​
Effortlessly manage your items, ranges, and collections
Give your customers exactly what they want, no matter the season, and easily manage your online and in-store inventory from a single apparel store POS system.
Take stock in minutes, not hours with smart inventory management

Organize products by color and size with our built-in product matrix

Track single item performance so you can forecast with accuracy

Receive stock alerts and create automatic purchase orders so you never miss a sales opportunity
Get to know your customers and build brand loyalty
Fashion is personal, and your customers each have their own taste and style. That's why it's important to understand who your customers are, what they like, and how they shop, so you can build loyalty and rewards programs that will keep them coming back. ​
Add customer profiles as they purchase to grow your database ​

Create smarter​ marketing campaigns with personal details​

Set up a loyalty program for your biggest fans​

Issue store credit and branded loyalty cards with ease​

Use promotions to give customers a reason to spend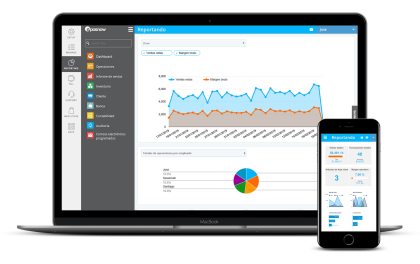 Stay competitive with real-time insights
Styles change and preferences evolve. Use powerful sales reporting to stay on top of the latest trends and ensure your customers are getting exactly what they want.
Track sales and customer trends in real-time so you can forecast with accuracy

Access reports and data from anywhere​ on any device

Identify your top-performing products and staff members

Integrate with Quickbook, Xero, or Sage, and take the headache out of accounting
Payment processing services made simple
Epos Now Payments offers all the advantages of the latest payment technology with the very best transaction rates.
Become one of the thousands of businesses already making payments simpler.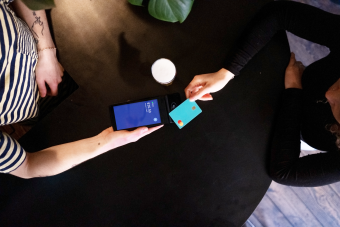 Award-Winning Support Team
With Epos Now, you'll never feel like you're going it alone. ​
​We provide round-the-clock support, as well as personalized, one-on-one onboarding, and unlimited training and coaching.
Frequently asked questions
If you'd like to know anything else about how Epos Now can help your business, request a callback, or read our frequently asked questions.
How to start an online clothing store?

It's now easier than ever to create your very own online store for your clothing business. Ecommerce platforms like BigCommerce allow you to create a fully-loaded online fashion boutique in a matter of hours. Plus, if your POS system is integrated with your ecommerce platform, you can digitize your inventory in just a few clicks.

What is a clothing store POS?

POS systems record transactions, process payments, and track inventory. To add to these, a POS for clothing stores integrates with ecommerce websites to ensure accurate stock levels on all channels. The system also tracks employee working hours and tracks each member's sales performance.

What integrations are good for a clothing store POS system?

Clothing stores need to integrate with applications to boost sales and simplify operations. Some of the best clothing store POS integrations include Mailchimp for email marketing, Shopify and BigCommerce for online sales, and Xero and QuickBooks for accounting.

On top of these, customer loyalty programs like Loyalzoo create personalized offers to encourage shoppers to continue visiting your store.