Be at the cutting-edge with our barber shop POS
Snip away at the knots holding back your business: make more bookings, generate better reports and build customer loyalty, all in one system.
WAS $1,399, NOW FROM $549*
Don't let your regulars wait! Save 4+ hours on sales with the Epos Now Payments integration.
Save up to 10 hours every month on business management and staff admin.
Add the Loyalzoo integration and see an average 13% increase in revenue.
The point of sale system for busy barbers
The Complete Barber Shop POS System
Barbers manage all aspects of their business, from customer service and styling to bookkeeping and marketing. Lighten your workload and spend more time serving customers with the point of sale system for barber shops.
Create a custom menu to account for services like cutting, shaving, and skincare
Build tailored reports to track all thing from gross sales to staff performance
Access your POS system anytime via the cloud
Improve customer experience with online booking
Connect with dozens of third-party applications
POS system, cash till, and printer included, everything you need to do business.​
WAS $1,399, NOW FROM $549*
Easy to use and employees can be trained in 15 minutes
Earn more revenue with intuitive sales tools
Serve your customers quickly, keep wait times low, and increase turnover with your easy-to-use point of sale system
Easily ring up customers and collect payment with just a few taps
Charge variable rates depending on which barber a customer chooses
Create special offers and bundled services to make upselling easier
Promote and sell hair care products based on customer buying habits
Sell gift cards and open a new revenue stream
Show your customers why they choose you
People want a barber who understands their needs and helps them look their best. Grow and maintain your regular group of customers with the right tools.
Create customer profiles to note styling preferences, special requests, and other items
Start a barber loyalty program that rewards repeat customers
Send special offers and updates to customers via email and SMS
Collect more reviews to show off your brand online
Only pay for the equipment you need
Epos Now offers incredibly flexible point of sale solutions. You can choose what hardware and software you need instead of buying a "one size fits all" package
Run your barber shop POS software on iOS, Windows, and Android devices
Access your POS from most major laptops and computers
Always able to add supplemental services and devices when needed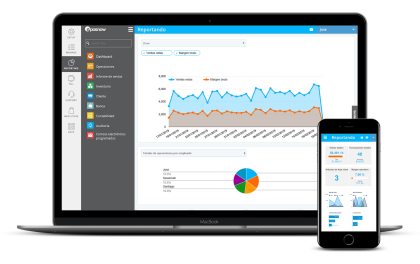 Analyze and optimize your barber shop
No matter how well you cut hair, your business will not succeed if your numbers don't add up. Use your barber shop POS to collect and analyze all types of data to keep your business in the black.
Get insightful reports that track sales, loss, profit, and other figures
Keep track of KPIs with performance dashboards
Make smarter scheduling decisions to keep your labor costs low
Monitor staff performance to recognize hard work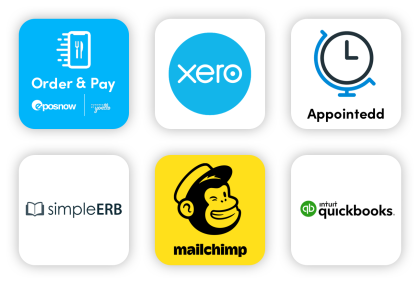 Integrate all your must-have apps
Business owners are always juggling various tasks. Pair your point of sale with your favorite programs so can get everything you need in one place.
Take the stress out of bookkeeping with accounting apps like Quickbooks
Create a professional website with Epos Now Online
Connect with customers online with Mailchimp
Start a custom loyalty program with the Loyalty module
Payment processing services made simple
Epos Now Payments offers all the advantages of the latest payment technology with the very best transaction rates.
Become one of the thousands of businesses already making payments simpler.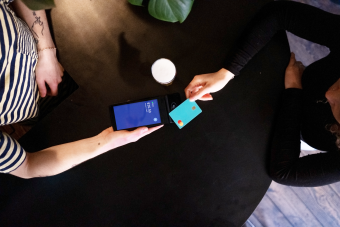 The support you need, whenever you need it
Benefit from dedicated phone support 24/7 and unlimited 1-on-1 coaching and training. On-site engineers are also available for further assistance throughout the UK.