The superior gift shop POS that speeds up sales
Give your business the till system you deserve: automate inventory and sell smoother with Epos Now's simple, easy-to-use transaction software.
WAS $1,399, NOW FROM $549*
Make sales and stocktakes 5x faster with the Epos Now wireless barcode scanner.
Integrate your Epos Now Payments and save 4+ hours each month - a gift for any shop.
Add the Loyalzoo integration and see an average 13% increase in revenue.
The gift store POS that offers speed, simplicity, and savings
The ultimate point of sale package
Opt for the gift store POS solution that lets you manage stock, staff, sales, and payments all from one single system. ​
Go omnichannel with seamless online/offline synchronization
Accept popular payment methods, and process transactions quickly and simply
Use a built-in product matrix to sort items by color and size
Track margin data to identify your most profitable items​
Save time hours of time with automated, real-time stock counts​
Easily offer refunds and exchanges
POS system, cash till, and printer included - everything you need to trade.​
WAS $1,399, NOW FROM $549*
Easy to use and employees can be trained in 15 minutes
Get online and share your gifts with the world
Creating an e-commerce website makes it easier for shoppers to find and ship gifts to loved ones. With Epos Now's online integrations, you can link your website directly with your gift shop POS system.
Create your own online store with our e-commerce partners

Quickly create beautiful website pages with mobile-optimized intuitive templates

Drive more sales and manage your day-to-day

See all online orders and in-store purchases on your till

Provide Click & Collect services​ for added safety and convenience
Simplify inventory management
Keep track of all gifts for every occasion and easily manage your online and in-store inventory from a single POS system.
Take stock in minutes, reducing labor costs and freeing up time

Organize gifts by color and size with our built-in product matrix

Evaluate sales performance so you can forecast with accuracy

Eliminate out of stocks with stock alerts and automatic purchase orders
Add a personal touch to your service and build loyalty
Gift shops need to cater to diverse audiences with a variety of tastes, so getting to know your customers is essential. The right gift store POS will give you the tools to build loyalty with personalized marketing tools and rewards programs.
Capture customer data at purchase

Build targeted marketing campaigns with Mailchimp

Set up loyalty programs to encourage repeat shopping

Issue store credit and branded loyalty cards with ease​

Quickly implement promotions to entice shoppers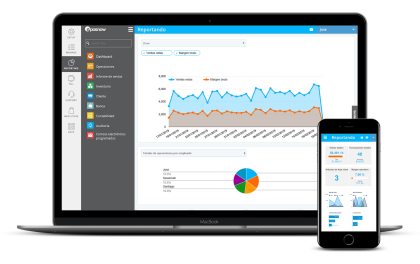 Find winning products with real-time insights
Consumer demands are always changing, especially when it comes to trending gifts. Use powerful sales reporting to see which products sell best to ensure your customers are getting exactly what they want.
Track sales and customer trends in real-time so you can forecast with accuracy

Access reports and data from any location and device

Identify your top-performing products and staff members

Integrate with Xero, Sage, Quickbooks and take the headache out of accounting
Payment processing services made simple
Epos Now Payments offers all the advantages of the latest payment technology with the very best transaction rates.
Become one of the thousands of businesses already making payments simpler.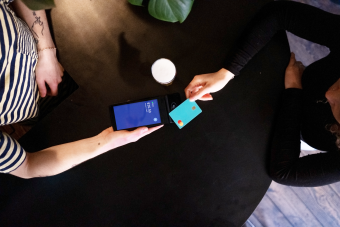 Award-Winning Support Team
With Epos Now, you'll never feel like you're going it alone. ​​
We provide round-the-clock support, as well as personalized, one-on-one onboarding, and unlimited training and coaching.
Frequently asked questions
If you'd like to know anything else about how Epos Now can help your business, request a callback, or read our frequently asked questions.
What is the best POS system for a gift shop?

Gift stores need a POS system that can accommodate a diverse inventory, accepts all payment types and links with third-party platforms. The best gift shop POS will also have online connectivity, with cloud storage and 24/7 access.

What POS integrations should a gift shop use?

Gift shops need three core integrations to stay competitive. First, they should partner with an ecommerce platform to sell online. Next, a gift shop should connect with marketing programs like Mailchimp to keep in contact with customers. Lastly, they should link their POS with accounting software to easily keep track of financials.