Wheel your way to success with our speedy bike shop POS
Pump-up your business using a till system that makes trading a smooth ride: automate inventory, build detailed reports, and go multi-channel.
WAS $1,399, NOW FROM $549*
Save time and print receipts 3x faster using the Epos Now thermal printer.
Wheel your way through sales! Save 4 hours per month with Epos Now Payments.
Add the Loyalzoo integration and see an average 13% increase in revenue.
The bike shop POS that keeps customers pedaling
Sell More Effectively with the Epos Now Bike Shop POS
Your customers depend on your expertise to have fun and stay safe when riding. Use the latest in POS technology to get these shoppers the best service possible.
Search inventory for bikes by size, color, style, and more
Schedule service appointments with detailed customer notes
Keep lines short with fast barcode scanners and payment processing
View in-depth reports to improve profitability and efficiency
Leverage dozens of apps to improve workflows
Our cloud-based system gives you 24/7 remote access
Get the bike shop POS system, cash drawer, and printer in one bundle.
Easy to use and employees can be trained in 15 minutes
Improve service with reliable inventory management
With bikes hanging on racks or boxed away in storage, knowing what's in stock can be challenging. Epos Now gives you complete oversight of your inventory, helping you serve customers better.
Build detailed product records with unique barcodes
Take stock in minutes with our handheld devices
Sort inventory by brand, category, supplier, and other custom tags
Add product notes to help sales staff answer questions
Build personal customer relationships
The biking community is helpful, diverse, and lively. Establishing friendly relationships and providing excellent service will boost your reputation among bikers.
Start a branded loyalty program to reward regular shoppers
Create customer profiles and take note of interests and preferences
Recommend products and services based on past shopping experience
Send special offers on birthdays and occasions to show customers you care
Analyze performance with powerful reports
Excellent service is not enough to grow your bike shop. With intelligent reporting, you can find hidden problems, improve sales, and set measurable goals.
See what bikes and brands are most in-demand
Compare sales records to find top-performing employees
Identify underperforming products to free up shelf space
Build customer dashboards to see what matters most
Grow your online presence
Tap into the world wide web to connect with bikers across the world. Grow your business with a multichannel marketing strategy.
Build an e-commerce website and synchronize it with your bike store POS
Connect your system with Mailchimp for smarter email marketing
Offer online ordering and in-store pickup for seamless service
Integrate with applications to see on social media and major marketplaces
Keep tabs on multiple stores
Managing a growing business can be difficult, especially with locations spread out across the city. Epos Now systems all link to the cloud, so you can monitor stores from a single device.
Add new locations and devices effortlessly
Compare performance between bike shops
View inventory in real-time from individual stores
Set user permissions so managers only see their data
Bolster your store's security
Protect your customer's private information and keep your shop's data secure with a modern bike store POS system.
Provide unique staff sign-in codes to prevent unauthorized logins
Assign staff roles and limit access to certain programs
Keep data safe from theft, disaster, or corruption with cloud storage
Payment processing services made simple
Epos Now Payments offers all the advantages of the latest payment technology with the very best transaction rates.
Become one of the thousands of businesses already making payments simpler.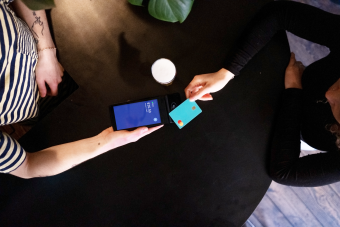 Enjoy round the clock support
With Epos Now, you'll never feel like you're going it alone. ​​
We provide round-the-clock support, as well as personalized, one-on-one onboarding, and unlimited training and coaching.