Host in style with the Epos Now hotel POS
Focus less on admin and more on guests. Free yourself by automating and integrating trade, and bring all your operations together in one hotel POS system.
NOW €0 upfront*
Save your tired staff an average 4,104 steps per day with the Epos Now Pro+ and card terminal
Save up to 10 hours every month on business management and staff admin.
Get a 48% faster delivery and increase revenue by 25% by adding Epos Now Delivery.
The hotel EPOS system that delivers superior speed and savings
The future of hotel management
No matter if you run a small boutique or a large hotel with a restaurant and bar, you can manage all channels with Epos Now.
Oversee all operations from a single terminal
List available rooms online for fast, convenient booking
See data 24/7 in real-time to make strategic business decisions
Encourage repeat stays with loyalty and CRM integrations
Take cash, card, and contactless payments quickly and securely
Package includes EPOS system, cash till, and printer - the complete toolkit to manage your hotel.
NOW €0 upfront*
Easy to use and employees can be trained in 15 minutes
Synchronise your restaurant and bar
Epos Now manages all aspects of your business, simplifying operations, accounting, and personnel management.
Create and manage your custom restaurant floorplan through the till
Send orders directly to your kitchen to serve customers faster
Offer a touchless dining experience with app-less mobile ordering
Offer room service and pickup, and seamlessly manage orders from your Epos Now system
Data from all terminals is stored in a single location for ultimate convenience
Integrate with Caterbook Hotel PMS
Caterbook is cloud-based hotel PMS, web booking engine, and channel manager. See all bookings from the calendar, run management reports, and create a housekeeping list for your cleaners.
Maintain consistency across channels
Accept bookings through the Caterbook website widget
Send secure and compliant SMS messages regarding visits
Configure room pricing for holidays, weekends, season, and more
Grow your online presence
Share your brand with the world and capture more leads with leading ecommerce and digital marketing tools.
Integrate with over 100 apps, including leading accountancy and CRM tools
Use Epos Now Order & Pay to offer room service via QR codes
Grow your marketing list and keep customers informed of your latest deals
Encourage and collect online reviews to boost your reputation
Reward customer loyalty to incentivise future stays
Analyse performance with detailed reporting
Track bookings, vacancies, restaurant sales, and staff performance from one location.
Visualise data and see trends with custom dashboards
See insights on the go using a phone, tablet, or other online device
Identify your most popular rooms, meals, and drinks
Track customer habits to see which promotions work best
Simplify your accounting and taxes by syncing your reports with Sage, Xero, Quickbooks, and more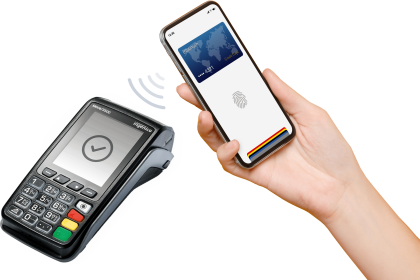 Offer your customers a range of payment options
Accept all types of payments quickly and securely.
Offer contactless payments at the point of sale to keep things hygienic for your team and customers.​







The support you need, whenever you need it​
With our award-winning, 24/7 customer support team, you're never on your own. Enjoy unlimited training, extensive coaching, personalised onboarding.
Frequently asked questions
If you'd like to know anything else about how Epos Now can help your business, request a callback or read our frequently asked questions.
What is a hotel EPOS?

Hotel electronic point of sale systems help manage the daily operations of running the business. These computers record transactions, process payments, and collect guest information for their booking.

A hotel EPOS connects to the internet and can integrate with third-party applications to make marketing, accounting, and other tasks easier.

What is the different between a hotel POS and hotel PMS?

Hotels traditionally use a PMS (property management system) to book reservations, process guest check-in/checkout, assign rooms, manage rates, and more. These systems simplify front desk operations and are the backbone of any hotel.

A hotel POS offers the same benefits as a PMS but brings more functionality. Hotels can use PMS software directly from the terminal as well as marketing, sales, and other programs. With a POS, a hotel can run its front desk, restaurant, bar, gift store, and more from a single system.

What EPOS systems do hotels use?

Hotels typically use EPOS systems that allow them to collect reservations, process payments, and manage rooms. These point of sale systems most often run on Windows or Mac, but the best options allow for mobile access as well. A hotel's EPOS will likely need to connect with PMS software to streamline the check-in process and advertise room rates on booking channels.