Host in style with the Epos Now hotel POS
Focus less on admin and more on guests. Free yourself by automating and integrating trade, and bring all your operations together in one hotel POS system.
WAS £399, NOW £0 upfront*
Easier trade
Save your tired staff an average 4,104 steps per day with the Epos Now Pro+ and card terminal
Accurate accounts
Export your sales data with the Quickbooks app, saving an average of 8 hours of work per month.
Quicker admin
Save up to 10 hours every month on business management and staff admin.
Deliver spectacular service with a superior hotel POS
The pinnacle of hotel POS
Whether you run a whole franchise of hotels or a single B'n'B, the Epos Now hotel system offers you unrivalled functionality and control.
From a single location, you can run your entire business with speed and ease. Everything from room service to multi-room bookings can be handled in a few clicks.
The hotel solution comes with everything you need to trade.
WAS £399, NOW £0 upfront*
Support your hotel with incredible integrations
The Epos Now Hotel POS system can access hundreds of leading integrations through our AppStore. Our customers can take advantage of:
Offer your customers more ways to pay
Accept every major credit and debit card and let your customers pay the way they want. Accept all payment methods including contactless, online, debit, and credit cards.
With Epos Now Payments, we offer one fixed rate. This means you'll know exactly how much profit you'll be taking home.
Process transactions quickly and boost your profits.
Show you care and know who's calling with Epos Now Caller ID
Know your customers better with Epos Now Caller ID. Get instant access to your customer accounts and offer a quicker, more personal service as soon as they call your business.
Seamless setup

: plug-in and go using a landline or Voice over Internet Protocol options

Easily register new callers

and greet loyal customers by name

Keep customers returning

with quick access to order history and ways to personalize your marketing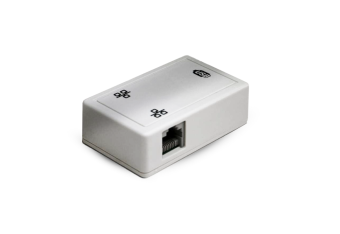 Frequently asked questions
If you'd like to know anything else about how Epos Now we haven't already covered, take a look at our frequently asked questions.
Is this software easy to use?

Yes! Our POS solution was designed with the user in mind and is intuitive to use. We offer one-to-one, personalised onboarding to set your new food truck POS system up, to get you up to speed quickly.

Our onboarding provides step-by-step guidance on how to use the features available in our system.

Want to train your staff on how to use our system? Great news, once you've gone through onboarding, it takes less than 15 minutes to get new staff using our POS solution!

Our solution offers a user-friendly interface, making it easy for you to navigate. You can set different levels of access for your staff too, keeping everything secure and easy-to-use, no matter if you're using it for one food stall or across multiple food trucks.

Plus, our support team is available 24/7 to provide assistance and answer any questions you may have.

With our cloud-based POS solution, you can focus on providing excellent customer service and growing your food truck investment, knowing that your technology is working for you.

Are Epos Now POS devices portable?

Yes! Epos Now has a range of devices to suit all needs - and all come with our cloud-based software. Payment terminals like the Pro or Pro+ are wireless too - meaning they're perfect for taking payments across the hotel, be it in room, restaurant, or lobby.

In fact, our Pro+ device is perfect to queue-bust, as you can take orders from customers wherever they are. You can take up to 650+ orders on a single charge!

Alternatively, you can buy and use our POS software, which can be used on tablet devices.

Our software provides a seamless and secure payment experience while reducing manual data entry.

Our devices also offer advanced features such as real-time stock control, automatic alerts for low stock levels, automated inventory management and analytics. This means that you can save time by automating processes.

Does Epos Now's software integrate with other systems?

Yes! Our user-friendly POS solution can be integrated with other third-party apps and programs including booking apps, accounting software packages, marketing platforms, online ordering integrations and more - and of course with other Epos Now devices!

We strive to provide our customers running bars, restaurants and hotels with a more comprehensive system for managing your business operations more efficiently and effectively.

By integrating with other systems, our POS solution can help you save time and reduce errors by eliminating the need for manual data entry and synchronisation across multiple platforms.

Additionally, our solution provides real-time data syncing, ensuring that your information is always up-to-date and accurate. This results in better decision-making and a more efficient business operation.

What is Epos Now Payments?

Epos Now Payments is a payment processing service that seamlessly integrates with your point of sale system. With Epos Now Payments, you can process payments and accept payments through various methods, including debit and credit card payments, contactless payments, and more.

Plus, you'll only have to pay one fixed rate for all transactions, making managing your payment processing costs easier. All payment processing is done through one provider, so you won't have to worry about dealing with multiple companies for your payment needs.

Can I use Caller ID with my Epos Now system?

📞 Yes! Epos Now offers a Caller ID that works using a landline or via VOIP (Voice over Internet Protocol). The hardware is easy to set up on your Epos Now point of sale system too.

Epos Now Caller ID allows you to register new callers quickly. And when your customers come rushing back, get access to their name, address, and sales history the moment you pick up the phone! It helps you boost efficiency, reduce errors, and increase customer retention! Find out more about Epos Now Caller ID here.