A cafe POS that makes selling smoother
Train new staff in just 15 minutes on a cafe POS system that caters to all your needs. No headaches. No hold-ups. Just simple, effective trading.
WAS $999, NOW FROM $139*
Cut 10% of wastage and keep your kitchen alert with the Epos Now kitchen display system.
Save your tired staff an average 4,104 steps per day with the Epos Now Pro+ and card terminal.
Turn tables over 20% faster with Epos Now Bill Pay.
The cafe POS system that blends speed, simplicity, and savings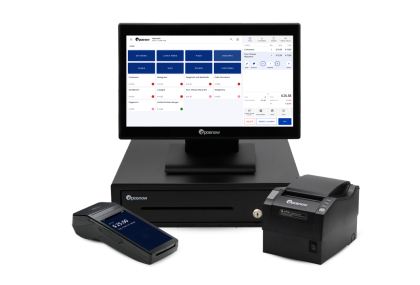 Everything in one package
Our cafe and coffee shop POS gives you the tools you need to run daily operations with speed and efficiency.
Set up, onboard, and train staff in minutes​
Online, delivery, pickup, and multi-channel ready​
Access your business insights through any device, on-the-go​
Real-time reporting on staff, customers, sales, margin, and stock​
Use standalone, or connect to hundreds of apps including payment systems, accounting software, and much more​
Touch Screen POS terminal, cash drawer, and printer included - everything you need to manage your cafe business.
WAS $999, NOW FROM $139*
Easy to use and employees can be trained in 15 minutes
Offer seamless online ordering with Epos Now Order & Pay
Create a branded profile for your cafe on the app-less mobile ordering platform that lets customers browse, order, and pay from their phones.
Provide a fully-contactless cafe experience with app-less table ordering
Offer delivery and pickup services, and seamlessly manage orders from your

Epos Now system

Let customers place orders and select the pick-up slots that work for them
Maximise efficiency and speed up service
Process orders and take payments in seconds with our intuitive and easy-to-use cafe POS software.
Simplify transactions and streamline service with one-touch ordering

Store recipes with pictures on your touchscreen so baristas can make any drink

Improve communication between front and back of house with a Kitchen Display Screen to boost accuracy and deliver a more efficient service
Bring down wait times and reduce queues to keep the orders flowing, even during peak periods
Track inventory with unbeatable precision
The Epos Now system simplifies the stocktake process so you can quickly get an accurate count of your cafe's inventory and forecast with greater accuracy.
Each coffee sold automatically deducts from master inventory levels

Prevent overspending by identifying unpopular items lingering in storage

Monitor inventory levels at your multiple cafes from one device

Automatically re-order products to keep your cafe fully stocked
Tap into the cloud for 24/7 remote access
With our cloud-based system, you can keep tabs on your cafe from your home, a second location, or even from a resort on the other side of the world.
Assign pin codes so only cafe workers can access the POS system

Monitor customer service and see which staff members process which transactions

Employees clock in and clock out on the system, ensuring payroll accuracy

Update your menu at any time with only a few taps
Make customers feel right at home
Bringing in new guests can cost 5 times more than retaining existing customers. Giving back to your patrons and offering them value will keep them coming back.
Create a cafe loyalty program that rewards repeat visits

Send discounts and limited-time offers via email, text, and push notification

Offer unique cafe experiences or happy hours for loyalty members

Improve customer service and boost online reviews with digital receipts and surveys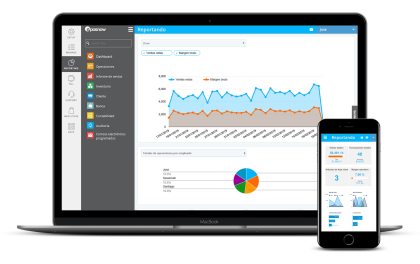 Analyse data to optimise and grow your business
Use our powerful reporting tools to spend less time crunching numbers and more time with customers.
Create reports and visual dashboards to track your cafe's goals

Spot your best-selling drinks and create promotions to drive more sales

Eliminate shrinkage by comparing sales against actual inventory

Identify your busiest times to build a reliable staff schedule
Enjoy complete payment flexibility
Keep checkout payments quick and painless with Epos Now Payments.
All card networks charge different transaction fees. As well as integrating with every major payment provider, we make it easier than ever to accept all card types with our blended processing rate. No matter what type of card you take, you will always pay the same rate on each transaction. Plus, our surcharge feature helps you trim expenses by passing on card charges too.
Designed to keep payments easy, speedy and safe​.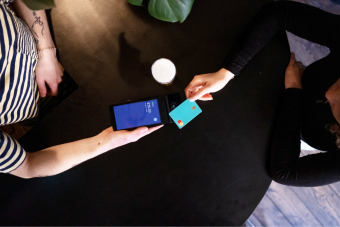 The support you need, whenever you need it​
With Epos Now, you'll never feel like you're going it alone. ​
​We provide 24/7, round-the-clock support, as well as one-on-one onboarding and unlimited training and coaching.
Frequently Asked Questions
If you'd like to know anything else about how Epos Now can help your business, request a callback, or read our frequently asked questions.
Why should I use POS system in a cafe?

A cafe needs a POS that can process transactions, track inventory, and create detailed reports. Without it, managing the business will be difficult and time-consuming. A system with accounting integrations can help a cafe calculate profit, run payroll, and simplify taxes. The best POS for a cafe will also show stock levels in real-time, down to the remaining ounces of coffee beans.

What is the best POS for a startup coffee shop?

New coffee shops will want a POS that is affordable and effective enough to help y build your customer base without costing more to run than your budget allows.

But many cafes will want technology powerful enough to scale up as the business grows. The POS will need to have payment processing integrations, loyalty program apps, and excellent inventory management features. As the coffee shop expands, providers such as Epos Now have flexible software and an AppStore with the optional extras managers may want to make running the business easier can be added to keep up with the increased business.

Can I use my cafe POS to improve customer loyalty?

With the right cafe point of sale, you can integrate with customer loyalty applications to boost sales. With an app like Loyalzoo, you can create digital customer loyalty cards and offer rewards for repeat spenders. Since these programs track customer buying habits, you can send out custom-tailored marketing offers.

Does Epos Now let you set up surcharging?

Yes! Our surcharge feature is your ticket to saving big by offsetting card charges.

It's easy to set up in your Epos Now Back Office and sync across your point of sale system and card machines - all you need is to be signed up to Epos Now Payments.

Then, with each sale, a receipt will print with the surcharge value shown, and you'll even spot the surcharge value in your Back Office reports.

Learn more about surcharging in our handy blog.