Become a partner
Grow your business and help us support small to medium-sized businesses with a range of technologies trusted by 55,000+ businesses globally.
Reseller partnerships
Offer your customers the complete POS solution to power and scale every aspect of their business.
Referral partnerships
Spread the word about Epos Now and get financially rewarded for every new customer you initiate.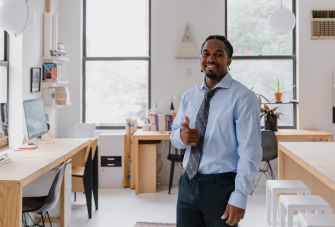 Integrations partner
Bring your product to our customer base with access to a global app marketplace with over 55,000+ merchants.
Benefits to becoming our partner
Gain instant access to new revenue streams

Expand your customer reach, and take your product to new markets via our global customer base.

Receive expert training on how to best use an Epos Now system, with 1-2-1 onboarding.

Adjust your deals to suit your customer with 24/7 support and flexible deals

Work with experts to set your business up for success.
Onboard customers via our Partner Order Portal and get full visibility of your customers.

All Epos Now partners receive full product training with train-to-teach 1-on-1 sessions.
Run your customers through the software on demo accounts with all the required functionality.
Gain the credibility of an established international company with a 55,000-strong customer base.
Earn up to $800 for every referral!
Referred businesses get 20% off RRP when they sign up with Epos Now.
Receive a unique URL and share it via email, mobile, or social media.
Easy tracking of referral leads through our portal.
Promote your business on Epos Now's AppStore pages and gain access to our 55,000 customers.

Have our experienced sales representatives promote your software on a daily basis.

Benefit from the Epos Now marketing team pushing your brand as part of our advertising campaigns.
Grow your business alongside ours, accessing new markets and opportunities.
Get involved with payment processing through Epos Now Payments
Sell card processing at one fixed rate for all card types with blended payments.

Fully integrate your customer's card device into their Epos Now ecosystem.

Onboard customers using a quick setup guide and monitor progress in your Epos Now Back Office.

Fully PCI compliant, provided with ten years of experience in data security and protection.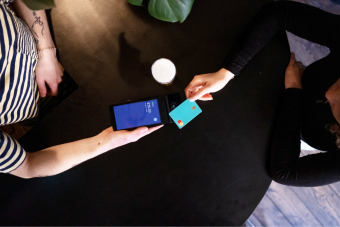 Setting you up for success
Each business has its own needs when getting ready to trade, but having onboarded over 55,000 new users, Epos Now know the best ways to get going:
Easily setup and migrate customers to Epos Now in minutes via our Bulk Import tool

.

Every customer receives an implementation manager so no additional resource is needed by the partner.

Establish which integrations the user requires and network with 3rd parties to have a bespoke, all-encompassing business suite.