The complete retail EPOS system
Delight shoppers, speed up sales, and grow your business. Tailor your Epos Now retail POS to your exact needs with the Epos Now AppStore too.
Get your retail POS now and

save up to 86%!
WAS $999, NOW FROM $139*
Save up to 10 hours every month on business management and staff admin.
Save 4+ hours per month during sales with the Epos Now Payments integration.
Enjoy 80% faster stock counts with the Epos Now wireless scanner.
One system at the core of your business
Whether you run a car wash, a flower shop, a clothing boutique or a grocery store, build it for success with a dedicated POS system.
Multi-site and omnichannel store management, all in one place

Detailed sales analytics that reveal top performing products and employees

Stock counts and drops that update in real-time

Integrate with a fully loaded ecommerce platform that syncs with your Epos Now till

Choose from a suite of business automation apps, from marketing, to bookkeeping, to payroll
The Complete Retail Solution includes POS software, terminal, cash till, and printer - everything you need to trade.​
Everything you need for
WAS $999, NOW FROM $139*
Easy to use and employees can be trained in 15 minutes
The most valuable Epos Now features by retail sector
Open your store to the world​
Building an online presence has never been more important. Manage omnichannel trading with ease when you integrate with your chosen ecommerce platform.​
Launch your online store using a reliable and versatile ecommerce platform

Offer choice, safety and convenience to your customers with Click & Collect services

​

Track your online orders and in-store purchases together for simplified money and stock management

​

Sync customer shopping profiles and loyalty points for an optimised user experience​

Provide the payment options that work best for you and your customers
Trade smarter with our partner applications
Leverage real-time insights to stay ahead of the curve​
Forecast with accuracy with intelligent sales insights. Cloud technology allows you to access reports and data from anywhere, anytime. Never be without the data you need to make the right decisions.
Identify your best selling items sellers when you view reports on individual product performance
Search by trending items, items with the best profit margins, or non-selling stock
Use promotional or time-comparison reports to create impactful promotions and campaigns
Simplify scheduling when you use reports to identify peak-sales times and top performing employees
Retail Starter Kit
Build your business on strong foundations with versatile retail POS hardware and software.
Epos Now Pro-C15W terminal, including water-resistant touch screen and solid-state drive

Epos Now Retail Software

80mm Thermal Epos Now GX Receipt Printer

High quality secure all-metal cash-drawer

Installation, configuration, and training
Cut stock counts in half
Manage a diverse inventory across your online and physical stores​.
Full barcode management. Import, update and manage 1000s of products

Automatic updates that sync online and multi-location sales to one master inventory

Search your inventory matrix by size, colour, brand or relevant product features

Easily add, edit and bundle items to create new revenue opportunities

Receive notifications, or turn on automatic purchase orders so you never run out of stock
Drive more repeat business by getting to know your customers​
Take the guesswork out of customer relationships. Learn who they are, what they like, and how they like to shop with smart insights. ​
Customer profiles that update with each purchase

​

Create more informed, relevant

​

marketing campaigns

Give back when you allow loyalty points gained online redeemable in store

Schedule timed follow-ups​ and abandoned cart notifications

​

​

​Launch loyalty programs and promotions

give customers a reason to spend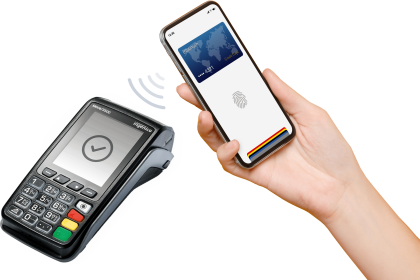 Enjoy complete payment flexibility with Epos Now Payments
Keep checkout payments quick and painless with Epos Now Payments.
Keep up with consumer demand by accepting the newest payment methods on the market. Our terminals are guaranteed to work with contactless, chip and pin, and eWallet payments. They're also PCI-5 compliant for merchant and customer protection.
All card networks charge different transaction fees. As well as integrating with every major payment provider, we make it easier than ever to accept all card types with our blended processing rate. No matter what type of card you take, you will always pay the same rate on each transaction.
With our surcharge feature, you can pass on the cost of card charges, saving you money!






The support you need, whenever you need it​
With Epos Now, you'll never feel like you're going it alone. ​
​We provide 24/7, round-the-clock support, one-on-one onboarding, training, and coaching.
One retail EPOS solution. Thousands of success stories​
FAQ
If you'd like to know anything else about how Epos Now can help your business, request a callback or read our frequently asked questions.
Does Epos Now let you set up surcharging?

Yes! Our surcharge feature is your ticket to saving big by offsetting card charges.

It's easy to set up in your Epos Now Back Office and sync across your point of sale system and card machines - all you need is to be signed up to Epos Now Payments.

Then, with each sale, a receipt will print with the surcharge value shown, and you'll even spot the surcharge value in your Back Office reports.

Learn more about surcharging in our handy blog.

What is the best POS for retailers?

Each business has different requirements for finding the best retail POS system, but overall, it should improve efficiency and profitability. If you are using an e-commerce site like Shopify, you want an POS that integrates with your chosen platforms. Your perfect POS system will also fit your budgetary requirements and scale with your business as it grows.

Should retailers use an inventory management system?

We would recommend that all retail businesses employ an inventory management system to help improve their processes.

Epos Now systems feature in-built inventory management tools that help you save hours of time with your stock takes. Every item in your inventory can be stored in your system and updated automatically when you make a sale.

How safe are cloud-based POS systems?

We take the safety and security of our customers very seriously. We take great efforts to ensure that our systems meet the highest possible security standards.

Does Epos Now offer loyalty schemes?

Our AppStore features several loyalty integrations, including a first-party app. These integrations let you set up loyalty schemes with various rewards to help attract repeat business.
Connect with us
Sales and Customer Care: 0808 231 9143