Brighten up your trade with a fast flower shop POS
Epos Now tills cut away the weeds from your business: automate inventory, report in real-time, and sell smoothly on easy-to-use software.
WAS $999, NOW FROM $139*
Save up to 10 hours every month on business management and staff admin.
Our Epos Now Payments integration saves you over 4 hours per month during sales.
Add the Loyalzoo integration and see an average 13% increase in revenue.
The point of sale system florists love
The total flower shop POS system
Florists need the latest technology to keep up with and outperform the competition. Empower your flower shop with that point of sale system that does it all.
Create thousands of products and take stock in minutes
Use powerful reporting tools to track performance and monitor goals
Log in to your system anytime via the cloud
Sell online with e-commerce integrations
Offer customers flower delivery and in-store pickup
POS system, cash till, and printer included, everything you need to do business.​
WAS $999, NOW FROM $139*
Easy to use and employees can be trained in 15 minutes
Optimise your sales approach
Your customers expect beautiful arrangements and fast, reliable service. Use your flower shop POS to streamline your sales process and increase revenue.
Track all inventory in real-time so you know what's in stock and what to order
Set up automated ordering so you never run out of your most sought-after flowers
Analyse sales trends to know what flowers and plants sell best
Easily create package deals and limited-time offers for special occasions
Create upsell opportunities for items such as chocolate, stuffed animals, and balloons
Sell flower shop gift cards and introduce your store to new customers
Build a personal connection with your customers
Despite online shopping becoming the norm, people still want personal attention from stores. Form positive relationships with your customers with your flower shop POS.
Create customer profiles to note items like contact information, interests, and special requests
Start a loyalty program to reward repeat purchases
Use email and SMS to keep customers informed of order deadlines and special offers
Integrate with an online ordering platform
Too many florists lose business to large online flower ordering companies. Link your florist POS with your online store to compete with these large brands.
Start a flower shop website on platforms like Shopify and WooCommerce
Easily schedule orders for in-store pickup or delivery
Link your inventory across systems and manage all data from one device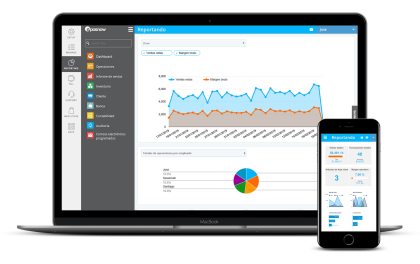 Unleash your flower shop's true potential
Your point of sale tracks all types of data so you can quickly build reports and analyse performance.
Keep track of key figures like margin, profit, revenue, loss, and more
Analyse past data to make more accurate financial projections
Monitor employee performance to make smarter hiring and promotion decisions
Tap into a growing app store
Make managing your business easier by integrating all your favourite programs with your flower shop POS.
Take the effort out of bookkeeping with QuickBooks
Build customised email marketing campaigns with Mailchimp
Choose from a range of payment processors
Enjoy complete payment flexibility
Keep checkout payments quick and painless with Epos Now Payments.
All card networks charge different transaction fees. As well as integrating with every major payment provider, we make it easier than ever to accept all card types with our blended processing rate. No matter what type of card you take, you will always pay the same rate on each transaction.
With our surcharge feature, you can pass on the cost of card charges, saving you money!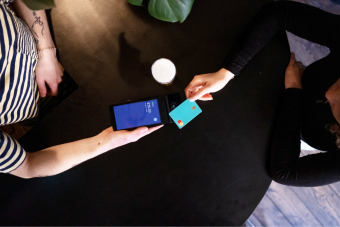 Award-Winning Support Team
With Epos Now, you'll never feel like you're going it alone. ​​
We provide round-the-clock support, as well as personalised, one-on-one onboarding, training, and coaching.
FAQ
If you'd like to know more about Epos Now, read our FAQ or get in touch with our expert team.
What is the best POS for retailers?

Retailers need a point of sale system that not only takes and tracks payments but makes all aspects of trade easier and helps them stay competitive.

To begin with, the best POS systems are cloud-based. Systems that use a cloud are more secure and protect business data in the event of hardware failure. Furthermore, users can access and manage their business remotely, providing an easy way to keep an eye on trade, even when you have to go off-site!

The best retail POS systems should be packed with features for easy product management so you can update prices, run promotions, and view reports on products, staff and inventory that help you make better decisions for your business.

With Epos Now POS integrations, retailers can also adapt their system, finding bespoke solutions to the difficulties each store faces. Apps such as Mailchimp help you reach new customers (and stay in touch with them), while Loyalzoo and in-house loyalty apps help you keep the ones you already have. Epos Now has also partnered with accounting software providers such as Quickbooks making it easy to export all financial data and stay on top of taxes.

What is the best inventory software for retailers?

We would recommend that all retail businesses employ a robust inventory management system to help improve their processes, save money, and make work easier for staff and management.

Epos Now systems feature in-built inventory management tools that help you save hours of time with your stock takes. Every item in your inventory can be stored in your system and updated automatically when you make a sale.

But Epos Now inventory management offers far more features that make it an ideal system for retailers to employ, including automatic syncing between in-store and ecommerce sales, minimum stock alerts to ensure products don't run out, purchase ordering to make restocking simpler than ever, and much more.

Is cloud-based retail POS software secure?

Our Epos Now cloud-based retail POS software stores all of your, and your customers', data securely in the cloud.

With off-site data storage, your business is safe in the event of your hardware being damaged. With 2-factor authentication and staff access restrictions, your login information is also given all the latest security while making it easy for you to run your business on-site and off.

Does Epos Now let you set up surcharging?

Yes! Our surcharge feature is your ticket to saving big by offsetting card charges.

It's easy to set up in your Epos Now Back Office and sync across your point of sale system and card machines - all you need is to be signed up to Epos Now Payments.

Then, with each sale, a receipt will print with the surcharge value shown, and you'll even spot the surcharge value in your Back Office reports.

Learn more about surcharging in our handy blog.