Barcode scanners that label your business as trailblazing.
Handheld barcode scanners can speed up sales transactions and eliminate human error from your business. You can find something to suit any business with Epos Now, from wireless and Bluetooth 2D scanners to USB POS barcode scanners.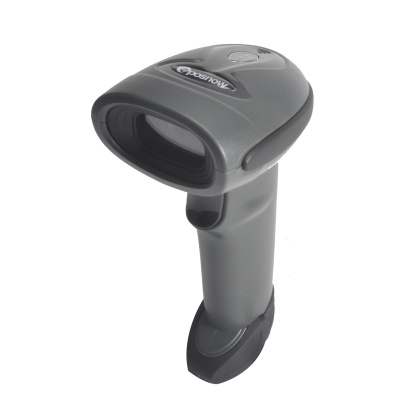 The best handheld barcode scanners for UK businesses
If you're searching for the best barcode scanners on the market for your business, you don't need to look any further. You can take advantage of the excellent range Epos Now have to offer, regardless of your store's size.
Whether it's lower-cost machines like the USB 2D scanner, which are ideal for smaller shops, or advanced barcode scanners with wireless & Bluetooth that are suited more to supermarkets, Epos Now bears a barcode scanner for every business.
Crack the code to success with our range of EPOS solutions
The hospitality and retail industries' most sought after scanners
Been thinking about buying the best EPOS barcode scanner solutions for your business? Our handheld barcode scanners are optimised to operate across multiple business sectors.
No matter if you work in the hospitality or retail industry, in a bakery or bookstore, there's an Epos Now barcode scanner that will meet your needs.
Want to suss out more about our barcode scanners?
Which barcode scanners do Epos Now have available?

Epos Now offers a range of barcode scanners for your business. Check out our accessories page to view the Epos Now USB 2D Scanner, as well as our Wireless & Bluetooth 2D Barcode Scanner. Learn further how barcode readers work to choose the most suitable for your business.

What are the main differences between the scanners Epos Now has to offer?

USB 2D Scanner: A cost-effective solution to scanning, the Epos Now USB 2D Scanner is suited for smaller businesses. This plug and play model is a perfect mixture of reliability and speed, allowing you to scan items quickly even if their barcodes are poor quality or damaged.

Wireless & Bluetooth 2D Scanner: Our most advanced model's 20m range allows you to easily scan products that are out of reach of the main system, as well as awkwardly placed items, making it the best solution for big businesses with even bigger inventories. While this scanner is plug and play, it can also work with any Windows XP system, without the help of additional drivers.